Life Saving and Water Safety
Solo exhibition at Day & Night Projects, Atlanta
Nov. 1–24, 2018



Life Saving and Water Safety
Digital video projection by Jane Foley
Performers: Jake Krakovsky and Hez Stalcup
Run time 3:58
2018



Sad Athleisure
cast concrete, ratchet straps
32"x18"x42"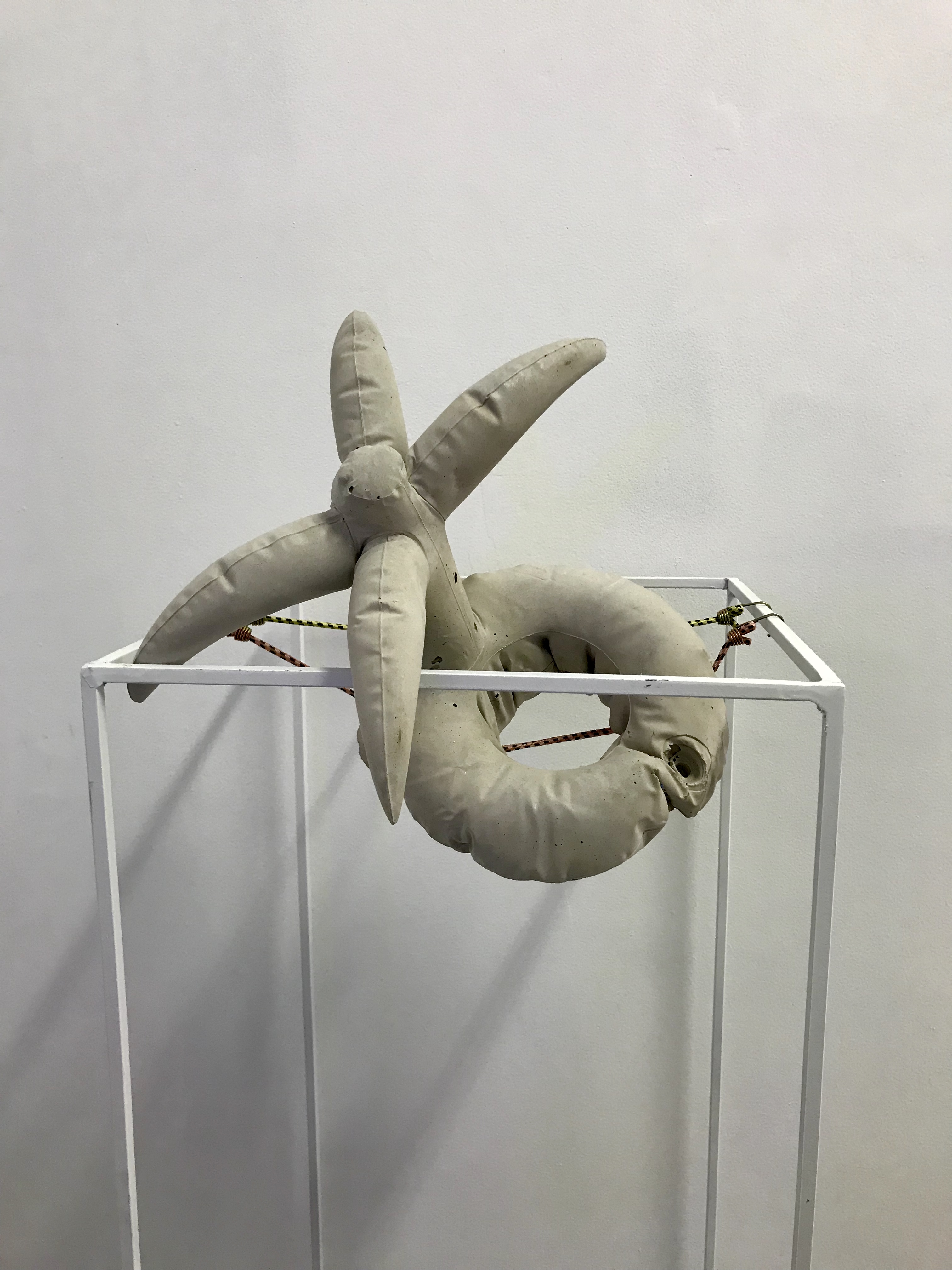 A Banana By Any Other Name
cast concrete, steel, bungee cords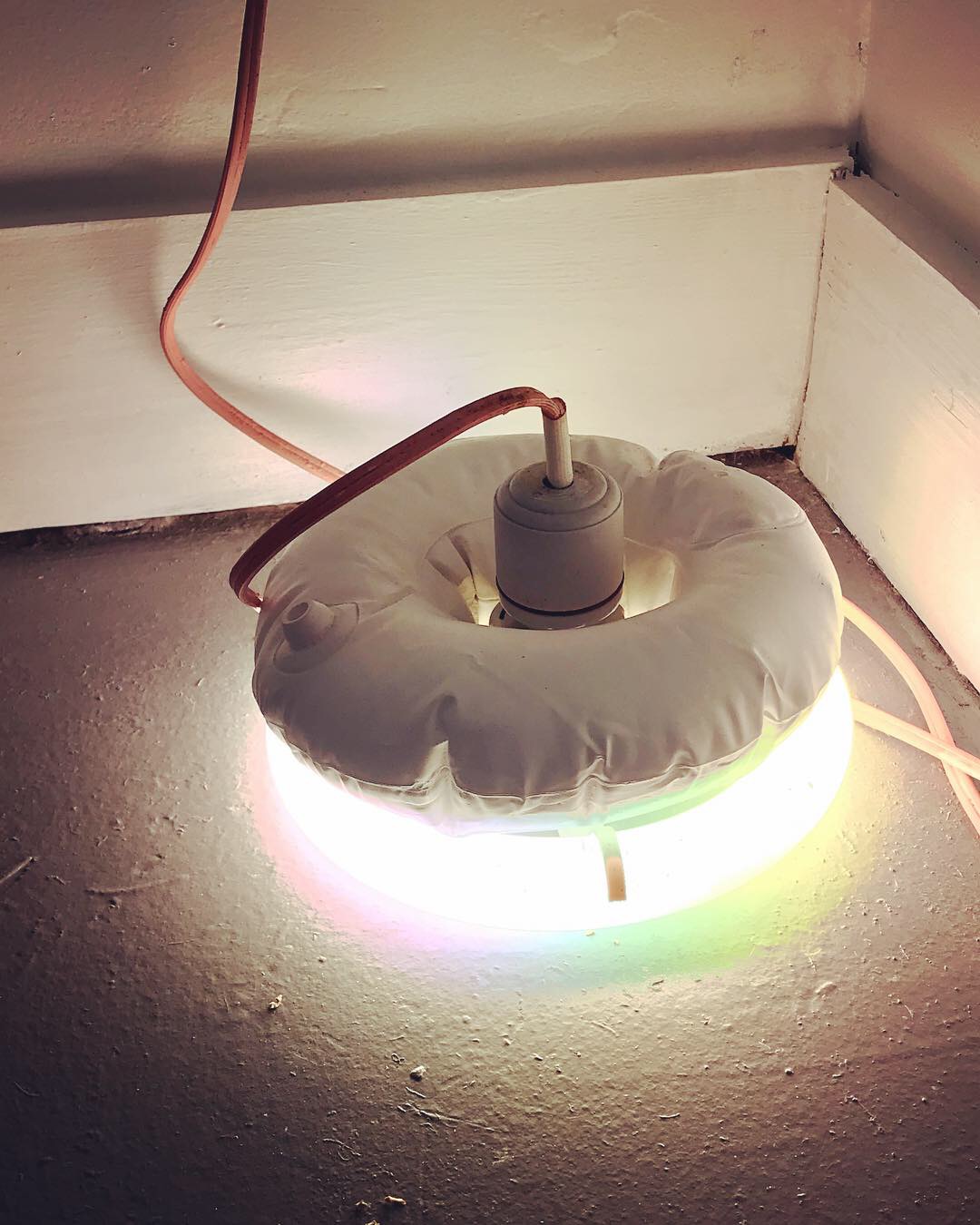 dreamt you played the guitar in the bar in the Kunst Uni except it was also a sad McDonalds and there was a band there slapping knees and playing stompy country way off in a dark corner and a bunch of people standing around looking hip
plaster, fluorescent light, electrical cord, paint




electric beige
photograph on silk , photograph on paper
48" x 60"
2018



lefty handshake
concrete, steel, paint, conduit, lighting
2018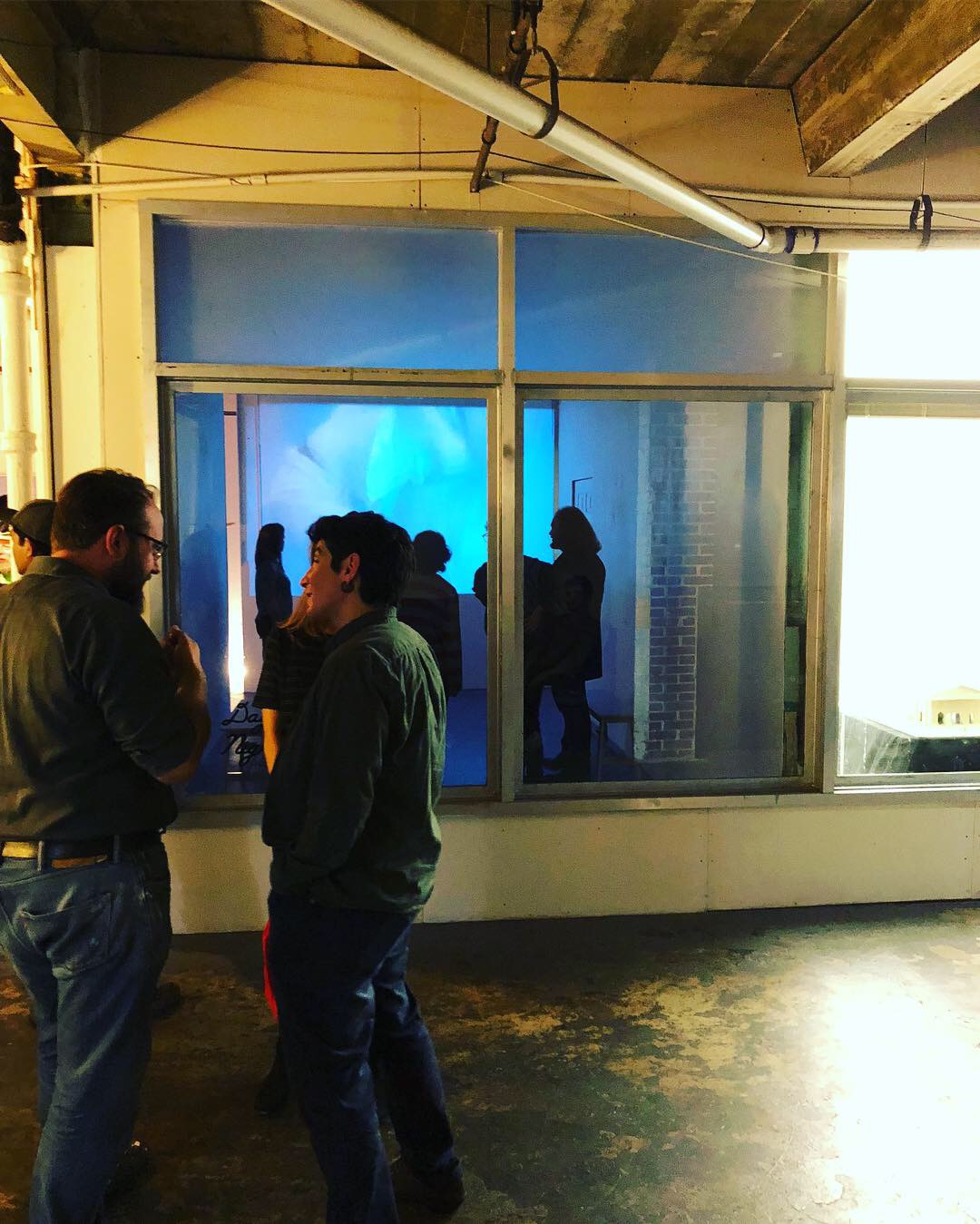 above photos 1-5: by Jane Foley
above photos 5-10: by Charlie Watts Photography

Press release from Day & Night:


Day & Night Projects

is pleased to present Life Saving and Water Safety, a solo exhibition by Atlanta artist Jane Foley. Through a large video projection and series of sculptures, Foley explores the dynamics of support in gestures of holding, weight, and embrace.

Inspired by black-and-white photographs in a 1950s manual on ocean swimming and rescue, Foley has created a choreographic framework for two performers in a pool. These movements are expanded into video, concrete sculpture, and translucent images on silk. The artist's work looks toward the ungainly and the triumphant—the pool floatie full of concrete, bending past its tiny lifespan; two men in the water reaching, reaching, reaching for each other, until they're both afloat.